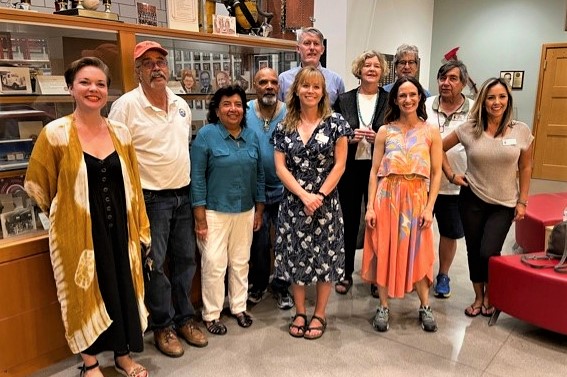 Our Friends group is one of about 200 across the nation that supports local national wildlife refuges. Our supporters come from all walks of life to enjoy and promote our refuges. Our supporters also have access to training and networking offered through national conferences for friends groups.
Our group is led by a board of directors with diverse environmental, educational, business and community expertise. Our board members include:
Loretta Pineda, President
Gary Beasley, Vice President
Rachel Hutchens, Secretary
James Jacobs, Treasurer
Carolyn Boller, Retired
Maria Carabajal, Events Committee Chair, Public Relations at South Adams County Fire Protection District
Sean Ford, At Large City Councilmember for Commerce City
David Pocs, Events Committee, LPL Financial Advisor
Kyli Kehler, Brownstein Hyatt Farber Schreck
Jennifer Watson, Elephant PR
Christopher Urias, Trust for Public Lands
René Bullock, Commerce City Chamber of Commerce
FFRWR Staff:
Graeme Patterson, General Manager
Kim Lopez, Volunteer Coordinator
Morgan Franken, Youth Council Coordinator
Vanessa Thurk, Nature's Nest Coordinator
Kate Kramer, Manager of Generation Wild NEMC
Volunteer of the Year Award
Every year FFRWR board of directors gives the FFRWR Volunteer of the Year award. The award goes to a volunteer from Nature's Nest or the FFRWR Board of Directors for generous and long-time service. Congratulations to all the honorees!
2015: Carolyn Boller
2016: Betty Pepin
2017: Diane Buell
2017: Reba Drotar
2018: Gary Beasley
2019: Barb Weiss
2020: Bruce Hastings
2021: Bill Marsh
2022: Rene Bullock