Press Contacts:
Graeme Patterson, General Manager
Friends of the Front Range Wildlife Refuge
gpatterson@ffrwr.org
---
Newsletter
Click here for our November/December 2022 newsletter.

---
Below is a 5 minute video showing the beautiful Rocky Mountain Arsenal National Wildlife Refuge and discussing its history.  Sorry to say that the refuge no longer has guided tours of the refuge by bus.
---
Youth getting outdoors at the Rocky Mountain Arsenal National Wildlife Refuge and elsewhere is getting noticed by Outside Magazine! See the article below or click here.
These Outdoor Education Programs Are Inspiring the Next Generation of Climate Activists
Outside Magazine | January 5, 2023
After creating local parks and trails with communities across the state for 20 years, Great Outdoors Colorado<https://goco.org/> saw that kids were spending less and less time outside. Since 1992, GOCO has been receiving 50 percent of the proceeds from the Colorado Lottery to protect wetlands, rivers, and open spaces. In 2017, GOCO launched the Generation Wild<https://www.generationwild.com/> initiative with a 29 million dollar investment, "with the intent being that if kids and towns can't connect to the outdoors, they won't be compelled to advocate for it in the future," says executive director Jackie Miller, who helped spearhead the project. GenWild funds central community hubs, which it calls coalitions, that bring families together to not only get outdoors but also imagine new ways of engaging with nature.
Today, there are 12 coalitions across the state, which have collectively reached more than 40,000 youth through programs, jobs, internships, and volunteer opportunities. In addition to free community events for all ages, such as trash cleanups in Rocky Mountain Arsenal Wildlife Refuge or Pencils in the Park art lessons in Pikes Peak, GenWild has offered 1,598 paid opportunities for kids ages 15 to 22. These include positions leading land stewardship projects on public lands, organizing recreational activities at nature centers, and leading environmental education workshops.
Prior to rolling out GenWild, Miller says GOCO looked at what the barriers were to getting youth outside and gear was top of the list, followed by lack of time and lack of representation. "We knew we had to provide resources," she says. "Now there are many gear lending libraries such as Get Outdoors Leadville<https://www.getoutdoorsleadville.org/> at Colorado Mountain College, which is a hub for their Generation Wild activity." Miller credits part of the program's success to experiences that allow for bonding with peers, creating a sense of community, and generating personal growth by doing things kids never thought they could.
That has been the case for Jovani, a high school senior from Sheridan, who's been involved with the program since he was in seventh grade, and has worked in various paid GenWild positions for the past six years. "The people in my community notice the work we do-the gardens, the river cleanups, the rain barrel installations, planting over 40 trees in our neighborhood. I think it gives people hope in our community and more faith in those around us," says Jovani, who got a tree tattoo to show his love for nature. "I'll stand up for natural places no matter the cost." Besides discovering a love of camping and public speaking-despite being an introvert, he points out-Jovani has found a passion for water sampling. "It's actually quite fun to go into the river and test the quality of the water to make sure that every little organism lives and prospers so that the entire ecosystem is healthy. It helps everyone around us to get this data down so that people can be informed because it impacts us all as a community together," says Jovani, who was just hired as the water assistant at a GenWild affiliated organization, Groundwork Denver.
---
Getting outdoors and into nature is easy at Rocky Mountain Arsenal National Wildlife Refuge – especially in the fall!
Click here to read an article from the Denver Post (requires a paid subscription).
---
PARK HILL NEWS ARTICLES
Click below to read some recent articles featured in the The Greater Park Hill News about us from February 2023:
American Icon – Driven To The Brink Of Extinction, Bison Revival Is A Conservation Success Story
Wild And Free – Rocky Mountain Arsenal, An Urban Refuge
---
News Release
The U. S. Fish and Wildlife Service announced that Denver's Rocky Mountain Arsenal National Wildlife Refuge will be awarded $1 million in additional annual funding to expand their Urban Wildlife Conservation Program. With this funding, the Refuge will be able to better support local communities in the metro Denver area by offering a safe outdoor place for the community and visitors to enjoy recreation in their nearby nature. Read More
---
Special thanks to the South Adams County Firefighters Association for their generous 2020 donation to the Friends of the Front Range Wildlife Refuges! Such generosity during such a year!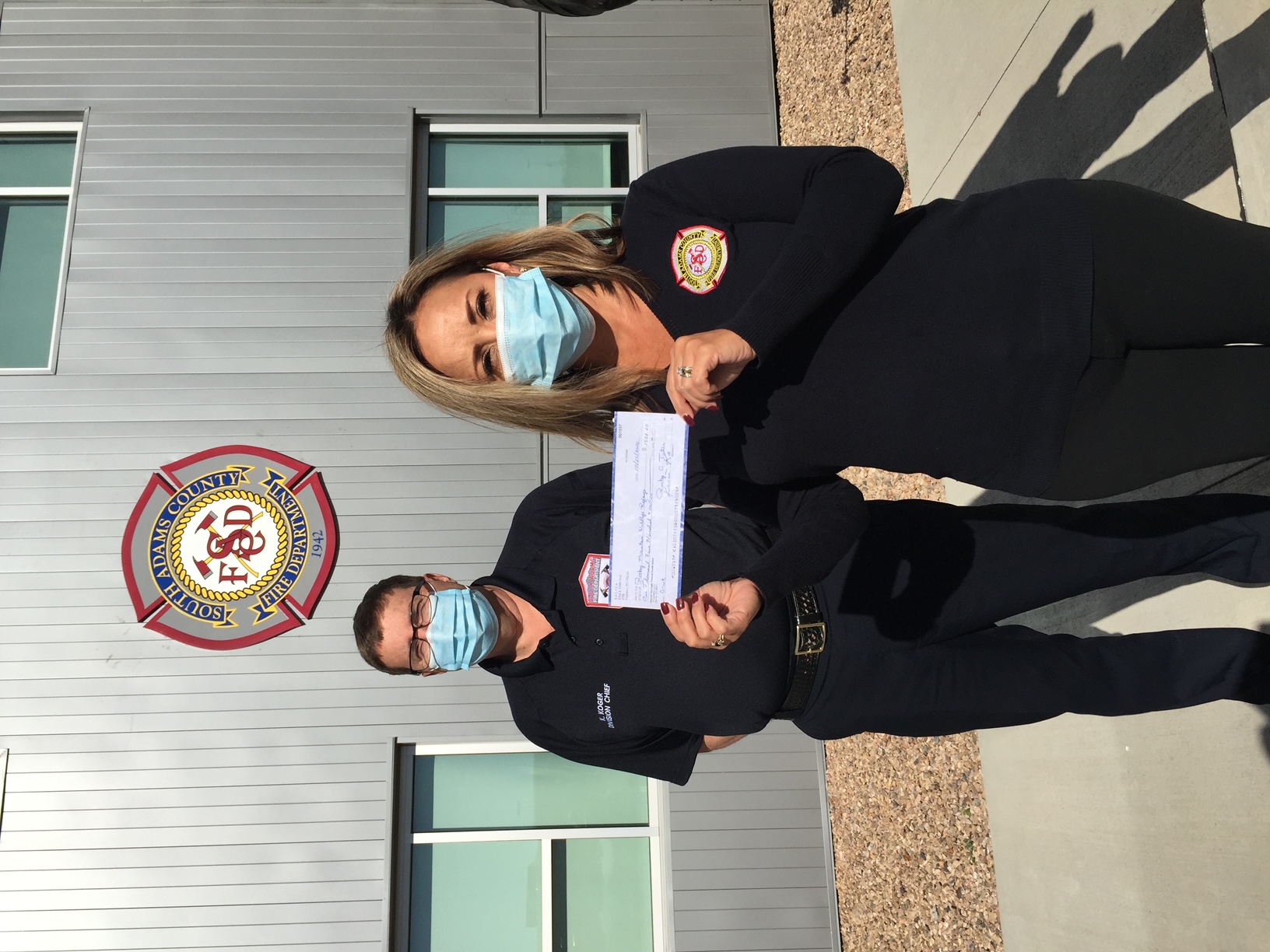 ---
The Board of Directors of the Friends of the Front Range Wildlife Refuges are very excited to propose the new Lake Mary Education Center! Visits to the refuge have exploded and there is greatly-increased demand for environmental education. The board proposes to repurpose the fifty-year-old Contact Station into a full service Education Center. Please read the attached report for all the details. Click here to see the full proposal.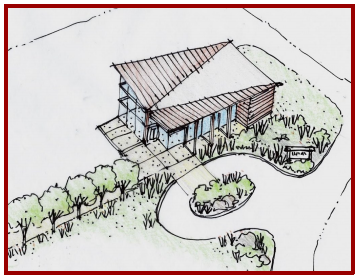 ---
CBS News
We are so proud to be highlighted on national news. Take two minutes and enjoy nature!
"CBS Sunday Morning takes us among the bison, rabbits and prairie dogs at the Rocky Mountain Arsenal National Wildlife Refuge in Commerce City, Colorado. Videographer: Michael Clark."
---
2nd Best Place to View Wildlife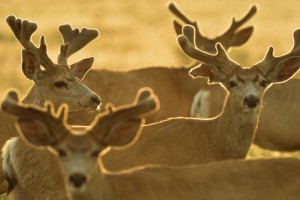 The Rocky Mountain Arsenal and Wildlife Refuge was voted the "Fourth (4th) Best Place to View Wildlife in the USA"! Read the story here
---
Why Wildlife Refuges Matter!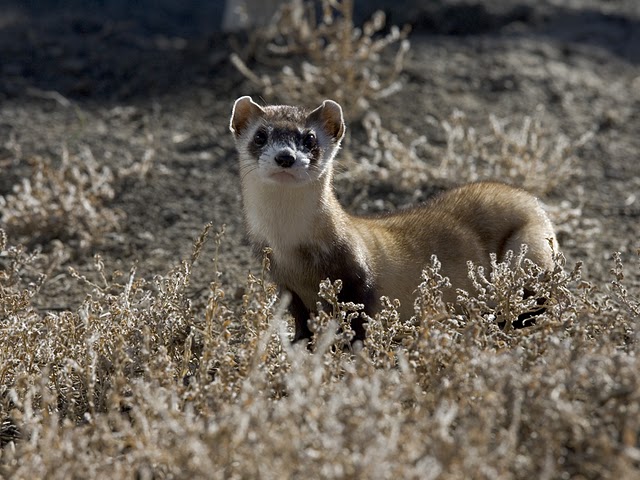 Stories from Refuge Friends
Written by Jessica Wang, National Wildlife Refuge Association, August 7, 2020. Read more here