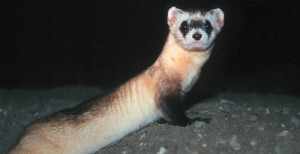 We are very excited to welcome a new friend to the RMANWR – the endangered black-footed ferret! Please click on this link for information about our new resident!
There are special tours and events to introduce the new black-footed ferret residents to the public. Reservations are required for these FREE programs. Call 303-289-0930. Please dress for weather. Children must be accompanied by an adult. Assistance dogs are welcome.
Every two months, the staff at the RMANRW publishes a newsletter with new free classes. Please click here for the most recent newsletter.